Since diving into his full-time career 9 years ago, Cole has become a respected and sought-after artisan.
Custom Artistic & General Metalwork
From dramatic metal wall hangings, free standing sculptures and complex works of art, to custom gates, railings, fences and architectural fixtures, Iron Oak Designs works with a variety of materials, including steel, stainless steel, copper, brass and aluminum.
Iron Oak Design's customers range from individuals, business and interior designers for personal and corporate projects, to athletic groups, associations and governments for commissioned projects or awards.
Exploring this website will give you a much stronger appreciation for anything that can be created out of metal – get ready to be inspired.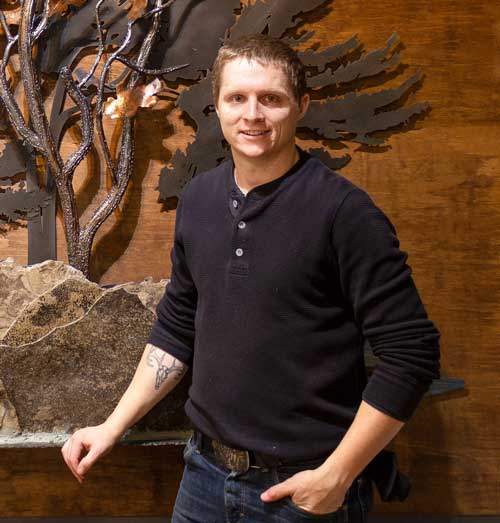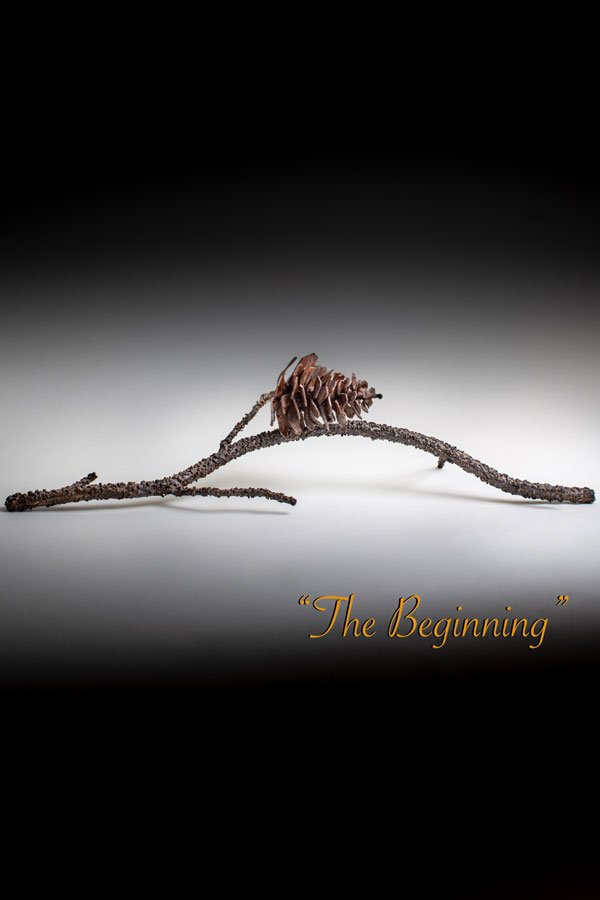 About Artisan, Cole Talbot
Metal Artist Cole Talbot draws upon the great outdoors to inspire his unique, one of a kind, custom creations. Cole has always been a "Dare to be Different" kind of guy. At 16 yrs. old he began etching out his own path by fusing together his love of nature and welding, creating his first distinctive piece now entitled "The Beginning".
Growing up in a rural area Cole always chose time along the creek bank and hiking in the woods over video games and being indoors. A passion for nature continues to kindle his creativity spending his free time kayaking, camping, rock climbing or simply driving the country side to see where the dirt roads take him. Through years of formal training Cole developed his skilled welding expertise. His self-taught artistic abilities are fueled by his curious mind and adventurous spirit.
Since diving into his full-time career 9 years ago, this young man has become a respected and sought-after artisan. With his work stretching across Canada and
internationally Cole continues to enhance and evolve his craft to meet the ever-growing unique projects he is being asked to create. The demand for Cole's art has grown so exponentially he has stepped beyond the store front gallery he opened in 2016, focusing directly on the ongoing one- of-a-kind work being commissioned.